China Hamilton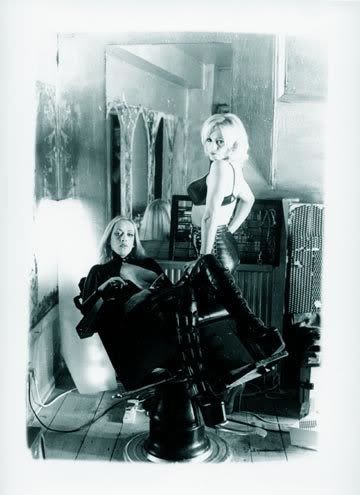 China Hamilton
China Hamilton, has established a considerable global reputation as photographer of fine art erotic images of women.
He is married and has four children. He was born in Norbury, south London England in 1946 and attended Croydon Technical School before spending four years at Croydon College of Art and Design. Here he specialised in life drawing under the renowned Fred Janes. He also studied fine art, graphic design and photography.
He first started making his own sunlight prints and processing his own film at age eleven and at age thirteen started painting and drawing seriously. Paintings of wild landscapes and drawing the female nude have always run alongside his photographic work.
After leaving college he and a partner established London's first specialist macro photography business, specialising in the photography of fine art antiques for dealers and the major London auction houses. He is something of a polymath, also having a passion for precision engineering. He has rebuilt and raced historic racing cars and motorcycles, plays traditional Irish Music and is also well know for his erotic short stories many of which have been published.
He has been seen as one of the leading fine art photographic printers of the twentieth century. He strove to produce photographs that were each unique pieces of creative work. In this quest he mastered and improved many historic processes and has contributed to photographic science a number of new printing processes including making photographic images upon hand made watercolour paper and copper sheets.
He was sponsored by Kodak and featured in their Professional Journal. These processes have been published in the photographic press. His photographs have been and continue to be published by journals and magazines world wide.
His work has often examined the darker side of female sexuality alongside his more traditional erotic pictures. Much of his later work is inspired by sadomasochistic subjects. This particular theme has made this aspect of his work controversial though its reflection upon the power and private expression of women has brought a new sensitivity and respect to this subject. His unique and distinctive style of image has often been the inspiration for the work of other photographers.
In 1996 he was awarded the global title of Erotic Photographer of the Year. His work is in many private collections around the world including the collection of the Museum of Erotic Art, Miami, USA. Over the past twenty years he has been included in many exhibitions of erotic art and photography, and he had a one-man show at Editions Graphic Gallery in London's West End. He had a one-man show of landscape work using hand made photographic processes at The Sterts Centre Bodmin, Cornwall. In 2005 he was invited to exhibit six pictures in the erotic art exhibition of the Brighton Fringe, Brighton England. His work has appeared in many book compilations.
China Hamilton's photographs have recently been included in the new and most comprehensive publication by Taschen featuring the work of 82 of the World's most significant photographers of the erotic, "The New Erotic Photography".He has been selected as a Juror for the global 2007 Erotic Signature Competition.
Labels: Fotógrafos y Erotismo